Master List of Music Revenue Streams
Download the Full Master List of 30 Ways to Make Money in Music Here
 Let's go in depth on my Top 5 music revenue streams:
Teaching Lessons, but at Scale 
1. Remote Studio Gigs
This category is for almost everyone who is awesome at what they do in music, and has some kind of recording studio setup. You don't have to be a world class engineer, but you have to be able to get a professional recording. (See: professional home studio, and make acoustic panels for under $200)
This is for:  
vocalists, songwriters, producers/composers,
mixing engineers, audio editing and tuning, mastering engineers,
And every instrument under the sun

Quick Start!
Step 1: Get your profile set up on Soundbetter.com first since there is a waitlist. Once your profile is pristine (hint: look at profiles of winning pros, what are they writing?), then apply for Premium and sit tight til they review your profile. 
Step 2: Copy your pristine profile info to Airgigs and Vocalizr (if you're a singer), buy an ad on Airgigs (as well as check out their public job board), and place tons of bids on Vocalizr (it's a lot at first, but once you are done placing all your bids, you can just check back every couple days and place just a couple bids).
Step 0.5: Haha, well… buy my e-book The Remote Studio Musician if you want the deepest dive - from the moment you sign up, to communicating with clients, to ranking on the algorithm, and more. It's $14.99 :)
Step 3: Rinse repeat. There are several other platforms that you might offer your services on. You can also definitely make your own website and promote your services to your loyal fanbase, as well as launch yourself into modern marketing. Here are some other gig websites: 
LANDR Network   Melodynest   Musiversal  
StudioPros  Kollab.co   ProCollabs  DemoMySong  
Read More!
Soundbetter.com is the clear king of this category. Their online presence can't be beat, leading me to enjoy over 6 figures a year in studio gigs alone. One thing that makes this website the top earning site of its kind is its highly curated vetting process. Anyone can sign up for free and post their services, however if you want to take advantage of their massive clientele, you need to be seen. To get seen you need to become a Premium Provider. 
Going pro will run you $59 per month in membership fees, but you do not get charged until you get approved. When you do get approved, your return on investment is likely to be 10-160 times the membership fee. It took me about 8 months to get approved, and I know people who waited it out about a year. The wait is worth it.
Airgigs.com is definitely one of my favorites! The biggest pro: you can buy an ad and get seen by potential clients right away, no vetting. It would be a good idea to make sure you're amazing at what you do, have super dope music examples on your profile, and a sparkling bio to earn clients trust that you can make their song incredible. I love Airgigs because they give everyone a fighting chance to be heard. For $30 you can go to the top of the list in your category. The only thing that bumps you down the list is other users buying new ads. In my experience, good visibility lasts about a month, then I like to buy a new ad to go back to the top. Airgigs also has a public job board (Soundbetter's is only for premium providers). You can freely apply to jobs that clients post. The only major con here is that they are definitely a smaller mom and pop website, so the amount of clients passing through is not as large. But it's definitely not nothing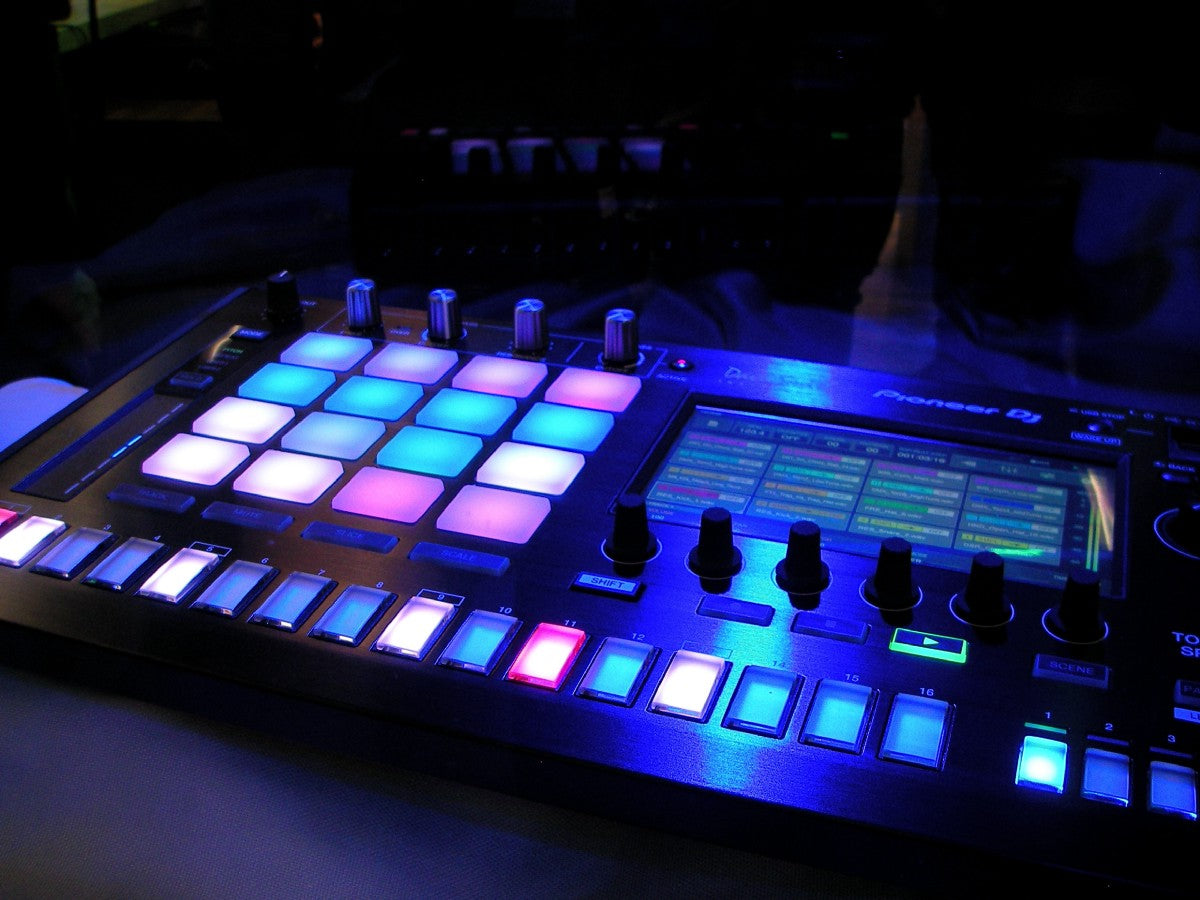 This category is perdy darn self explanatory but basically: do you make beats? Do you write, sing and record vocals!?
I'd like to take a moment to encourage you to —>learn how to figure things out<— biggest epiphany of my life. You make beats? Google: where do I sell my beats? You make vocal music? Google: where do I sell acapellas? 
Other marketplaces for selling beats:
AirbitSoundClickTrakTrainSoundeeSoundgineLoopmastersSoundbetter
Other marketplaces for selling acapellas:
Soap Box Moment
I'm only gunna say this once more and leave it alone but YOU CAN SELL ON YOUR OWN WEBSITE WITH EFFORT AND MARKETING (and you should cuz you a boss.. it's a building process), but you can also capitalize on existing marketplaces for their audience. Yaaa you might give a percentage to these sites, but do they not deserve it? I am so grateful for these websites for giving me the ultimate launchpad to be seen. 
Read More:
Beatstars. What an epic machine. Well this website is not as cut and dry, but with patience and dedication, you can kill it.
The long and short of it: Beatstars Pro membership (to sell stuff) is $19.99 a month. They. Do. Not. Commission. Off. Your. Sales. You keep 100% of your earnings. Beautiful. Getting seen = the hard part. People get super creative on there to increase their views and hopefully land on one of the awesome charts. Charting is key. 
I am a singer. Let me talk to my singers for a sec. Beats with hooks is a hot commodity. Surf the charts, listen, like, comment, DM producers you like. Try to collab with people. Beatstars has a really cool feature where you can assign a collaborator to a song, so everyone gets paid out. 
Let me talk to my producers for a sec. Beats with hooks is a hot commodity ;) Find ways to set you apart. Be incredible, ok? That's the ultimate key.  
Paid promotion is available. I recommend it. But what I recommend the most is to make incredible music. 
Vokaal and Voclio are the only acapella licensing sites I've tried, and I've been happy! My very first month on Vokaal was about $800 in sales of $39 acapellas. They take a 30% commission, so I make about $30 per acapella. What you must know about Vokaal: the people who run the site care deeply about their mission to help singers make a beautiful living. I cry. They are transparent with your sales information, you are welcome and encouraged to email your buyers. They are non-exclusive so you are encouraged to post your acapellas everywhere you can to make the most money you can with them. 
Vocalizr.com sees a good amount of action for vocalists. It is also marketed to producers, but in my opinion the producers are usually the clients, so it's probably not a money making outlet for producers. Their format is quite different. Clients post gigs for songwriters/singers to place bids on. This allows the client to view the bidders profiles and music samples, and then they award the gig to the bidder of their choice. Pros: singers bids and profiles will most likely be seen by the clients, you can also request to "connect" with the client and perhaps start a dialog to try and secure the job, and you can see all the other bids to scope the competition. Con: you can see everyone else's bids, which in my opinion, drives the prices down. It's tough guys- we all want to make money, but lowering our prices to compete with each other just hurts us all in the long run. (Check out my rant about setting prices)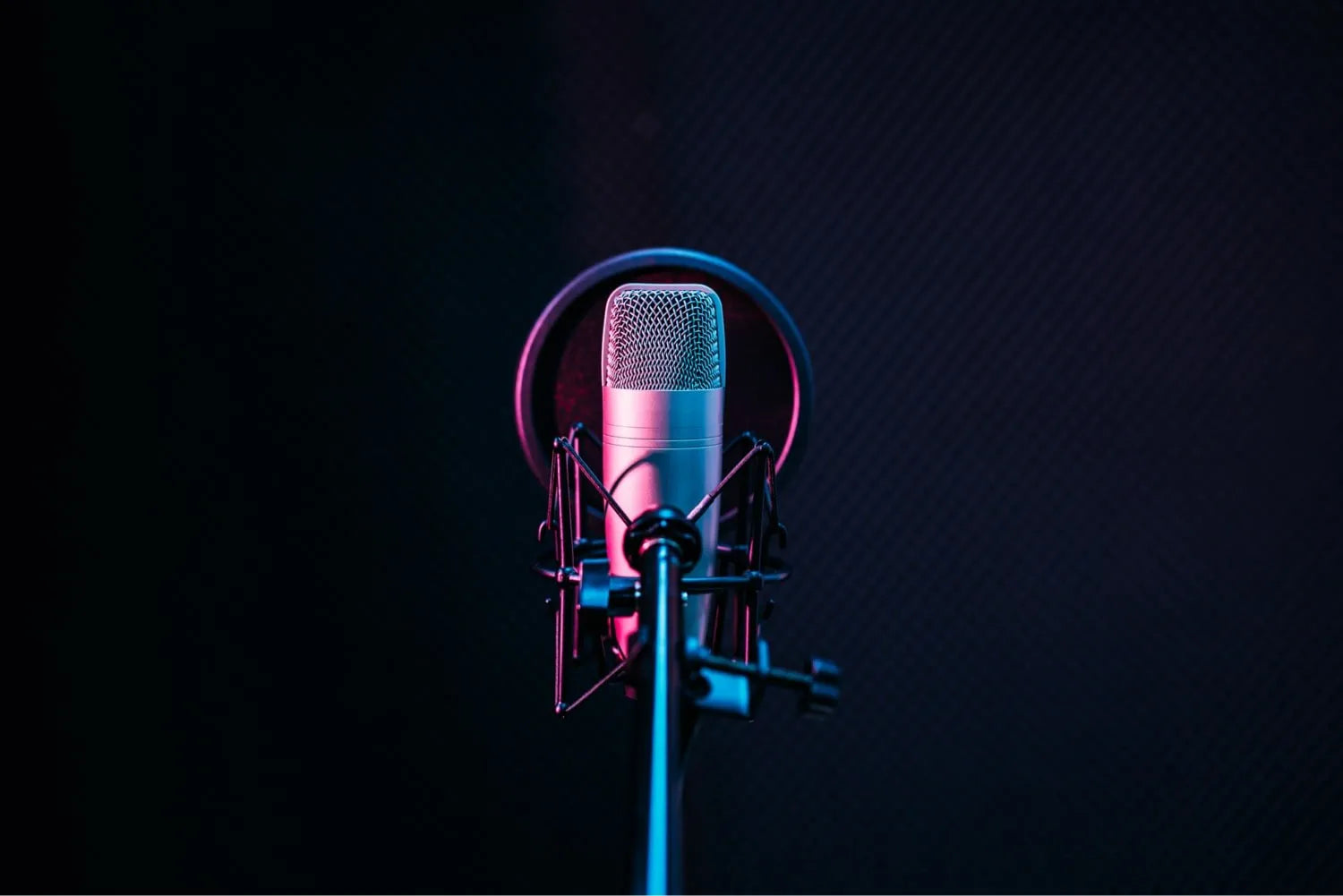 3. Make a Sample Pack
Plug: I just made my first pack. I procrastinated for so long. It sounded so tedious and draining. When I finally got myself to just start already, I had so much fun I couldn't believe it. I started to feel so proud of what I was creating, and realized I totally can compete with what's on Splice. Splice.com is undoubtedly the number one marketplace for samples. As my future friend Tiesto likes to say, let's get down to business… 
Quick Start!
You gotta do your market research - study what the competition is doing, notice what's working, and what can you do better. Then create your plan of action. Where to go to start your research: Splice. Below is my quick reverse engineering strategy, but if you want the ultimate guide to creating the perfect pack, Karra has a course for you!
Step 1. Go on Splice please. Search for the things you create. When you find a creator who makes stuff similar to you, please support them/market research them by downloading their entire pack. In my case as a vocalist, Karra is my hero. 
Step 2. Make a list of the folders they have, and this will be the beginning of your master plan of what you will create in an organized fashion (believe me, you do NOT want to be disorganized when creating hundreds of 10 second samples). Decide what you'd like to keep or not, or add. What will you provide to make it your own? In my case (respectfully), I realized my not many other singers have harmonized loops, so I made sure to include those. 
Step 3. Do you see how they name each track? Think about how you will name all your files, and then make folders and subfolders if needed. Make note for when you bounce later.
Step 4. With this list in hand, start recording/producing (if you're an instrumentalist or vocalist, feel free to write to an existing chord progression, but beware headphone bleed). Maybe you'll want to make target goals as to how many samples of which things you will make. When I started recording I did find myself inspired and exceeding some goals, but also sometimes found myself curfuffled and shorting some goals. It's ok!
Step 5: Make a demo. Create basically a mini audio commercial using your samples to showcase what's in your pack! Wanna hear mine? :)
Step 6: Sell baby sell! Splice does take submissions! It does take quite a while though and no guarantee of if you'll get published or not. You have other options. For my personal first pack I decided to self release on my own website, and partner with non-exclusive websites (who take a percentage) to get it rockin and rollin! I do hope to work with Splice someday!
Here are the other websites I'm submitting my pack to:
*Note: I do my distribution through Symphonic Music, which you can apply to be distributed through. They actually have a service to distribute sample packs to a bunch of providers. 
4. Sync Licensing
 Quick Start!
Step 1: Get your free copy of my Master List of Sync Libraries and Licensing Agencies and pitch your back catalog to libraries and agents. 
Step 2: Maximize your potential to get placements by adjusting your writing style to fit what sync opportunities most often look for. Sync music tends to be quite formatted and predictable, so write music that is needed and you'll get more placements. Get your free pdf of my Guidelines for Writing for Sync.
Sync licensing in a nut shell is synchronizing your music to a visual medium like a TV show, film, or advertisement. Though it does take a bit of finesse (I go into that extensively in this article on sync) to get placements, there are three avenues to getting sync placements:
Music Supervisors: the people who decide what songs sync to film. You can form relationships with them and possibly get a direct placement without having to share your publishing or splitting your fee with an agent. This route is the long game (unless you're lucky and have a cousin who's a successful music supervisor).
Licensing Agencies: tend to be small to medium size boutique companies with a team of agents who actively pitch your music for you. Often they act as your publisher, keeping 100% of your publishing, and splitting 50% of your upfront fees (which can be anywhere from $500-150,000). Unlike a major pub deal, they don't sign your whole catalog and future works, they just sign one song at a time or a collection of songs. It's up to you!
Libraries: companies that usually have a huge catalog of songs with a sophisticated search engine for music supervisors to just go and search for the music they need by parameters like mood, genre, lyrical content, tempo, vibe, taste, smell (jk) etc. It's common for libraries to offer non-exclusivity so technically you can put the same song in more than one non-exclusive library.
 Read More:
My favorite avenue is Licensing Agencies. I like the attention, I feel they are more proactive and get me more quality placements than libraries, and they also send me "briefs" so I have opportunities to write custom songs to pitch for specific shows or ads. Sometimes agencies do not take submissions. So how do you even get in the door that says "do not enter"? I'll tell you more on that over here.
For the most part, you probably have songs that work great as background music in a club scene. Your back catalog is the stuff you might as well send to a Library and see if you can catch anything! This might also be your best jumping off point if you have no experience in sync yet. Lots of libraries take submissions and review ALL of them. So I say go for it!
If you're considering trying to submit directly to music supervisors, you might not want to rush that. I personally don't bombard music supervisors with pitches, but rather I just try to be a good member of the sync community, genuinely get to know supervisors, and maybe one day if the stars align, then sweet!! But there are a couple major reasons I don't even try too hard. First, trying hard tends to turn people off, you'll look like a salesman who just wants something out of someone. Second, it's not so cut and dry that a supervisor easily drops your song into a show- part of their job is to legally get clearance for the song so no one can sue for copyright infringement etc. For this major reason, supervisors who are my friends already, still prefer going through an agency to get their music because they trust the agency does the due diligence of making sure songs don't have samples of famous songs, all writers are in agreement on their splits, and agree the song can be placed without needing to hunt everyone down for permission (which is called a one-stop agreement among writers). There are hoops, and supervisors don't always have time to jump through em all, so they rely on trusted agencies.
One fun thing to note about licensing is it's —>licensing<— which is a fancy word for giving someone temporary permission to use your song for a specific reason, for a specific amount of time. SO your same song that is now in a Whiteclaw commercial, can also be used in a car commercial.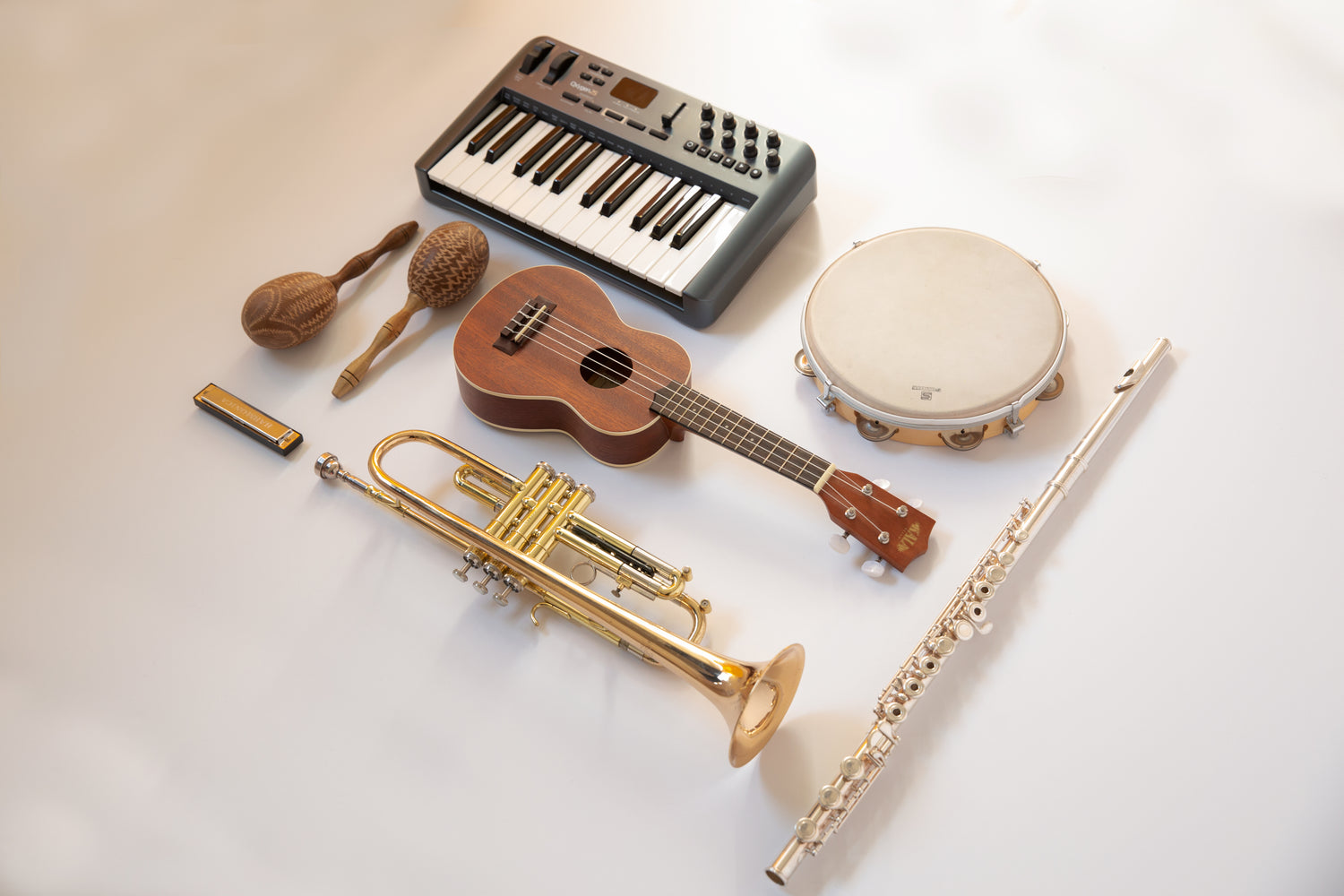 5. Teaching Lessons at Scale
  This is probably the most popular music revenue stream there is; a true a classic. 
The way of the past: 
Collaborate with local elementary schools to be their friendly saxophone teacher, and maybe even teach privately outside of schools. 
The way of future: 
Create digital offerings to sell online. The possibilities are endless when it comes to offering educational programs online. It's more efficient, you don't waste time driving from student's house to house, and at this point, everyone is used to zooming everything. But effort is definitely necessary.
Quick Start!
Step 1: Decide what to do.
Types of digital educational offerings: 
- Write an E-book
- Make short pdfs and sell em
- Film micro lessons (10 minute extremely specific lessons)
- Create a full evergreen course (include pdfs, sheet music if necessary, and videos)
- Offer live one-on-one lessons via zoom
- Offer live group lessons via zoom
- Create a larger scale masterclass and charge a premium rate - there is a lot of room for imagination here. You could include evergreen video curriculum, e-book materials, weekly or monthly live lessons (tends not to be super personal, more like leading a classroom, not one-on-one), and you can even build a community with a private Facebook community or Slack channel.
- Open up a Calendly for general consulting hours and charge per hour.
Step 2: Do the thing! 
Make your product, make it pretty (Canva is awesome), decide your prices.
Step 3: Sell the thing!
Here's where it can get daunting, but it does not have to be! If you don't already have a website and you want to make money with music full time, you might want to get that on your to-do list. Building your website, learning about SEO and modern marketing, getting an email list and doing email marketing, etc. are all important things to look into implementing over time. But don't stress trying to scale a mountain just to launch your first product.
Start at base camp: take advantage of platforms and marketplaces that already specialize in educational material to get exposure. Airgigs actually has a section on micro lessons! 
Remember: figure out how to figure things out. Try Google: where to sell my music lessons? Or better yet, pretend you're the client: where to take music lessons online?
A few sites I've found for ya: 
Read More: 
Building an educational business from the ground up can involve a lot of footwork when it comes to marketing. Best place to start is by giving people a little taste of your teaching style by posting regularly to social media like Tik Tok, Instagram, Youtube, and Facebook. It's all about building awareness. Start with socials, build a basic website, then collect emails and create a basic newsletter. Create your product and list your services everywhere you can (always linking back to your website if the platform permits it). From here on out it's just a building process of slowly expanding, slowly improving your SEO, learning modern marketing techniques, and growing your business little by little.